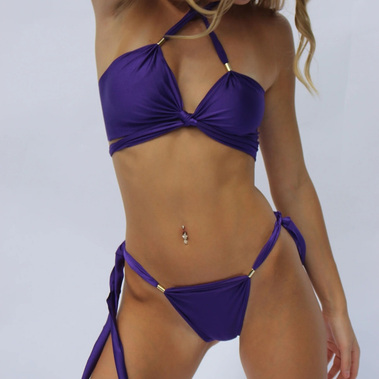 Cheers to being uniquely and unapologetically you! Sandybottom understands that women don't want to settle for the typical offering that "looks just like everyone else." Their mission is to create designs that are show-stopping. Who said the beach was not your personal runway?

Whether your final bikini destination is a weekend at Lake Muskoka, a rooftop pool in Toronto, a laid-back beach holiday in St. Barts, or a glitzy summer soiree in Mykonos, Sandy Bottom Swimwear has a swimsuit for that! They offer only the best-quality fabrics and the most flattering designs that will last you for years to come.

Dive into the world of Sandy Bottom, where each swimsuit is a work of art, meticulously designed to accentuate your curves and ignite your inner beach goddess.