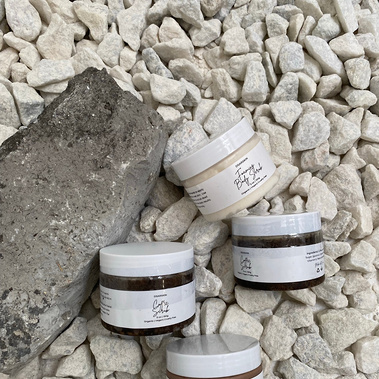 Dsarskin began as a premier online source for quality skincare products made without harsh chemicals and cruelty-free. Launched by Rochelle and later joined by Shauna and Arlene, our little dream grew into the thriving boutique business it is today.
We are a growing, woman-owned company dedicated to those that choose to prioritize self-care.
Our online store sources a variety of natural, cruelty-free products and has now expanded to include soy candles and essential oils for your home.

Basically, we've created an environment that fosters learning, growth, and self-care. See, at our core, we believe that self-care is paramount to your daily routine.
Why choose Dsarskin? Well, to begin with, we source products we would buy. We wouldn't put anything on our skin that contains harsh chemicals and neither should you.

But we don't stop there, as of today we are 70% sustainable and vegan from packaging to
product. That includes labels and boxes. We do still have some packaging (shrink-wrapped soaps and salts) that still uses plastic, but we are continuing our journey to make everything 100% sustainable.
It all really culminates where we began, with a mission to source better products without harm to
the planet.