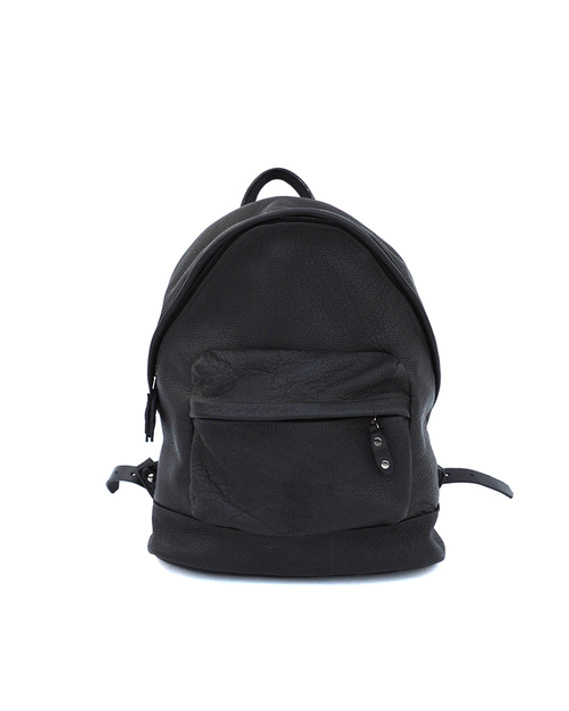 Brand
KRANE is a remembrance of vintage uniforms with an ode to modern industrial design. Old-school leather techniques meet a new-school design attitude in pursuit of innovative garments and accessories. Graphic details evolve and transform classic silhouettes in making bold statements that acknowledge the thoughts and aspirations of today's contemporary male.
Krane products are completely made in Canada. The Krane Man and Krane Bag lines are manufactured in factories in Toronto Canada. with the hand-work done in house.
SS15 introduces a new small leather goods collection to the brand, that complements the brand ethos, with focus on digital -friendly products.
Founder/Creative Director
Founder and Creative Director, Ken Chow graduated from the prestigious Fashion Institute of Technology's (FIT) menswear program in New York. While at FIT, he interned with internationally-renowned designers Marc Jacobs, and Robert Geller and Alexandre Plokhov – the team behind the NY cult label Cloak(now defunct). During his time in New York, he also won the opportunity to show his modern take on menswear through GenArt's high-profile International Design Competition.
Upon Chow's return to Toronto in the early 2000's, he felt the excitement happening in the women's accessories market and foresaw the same excitement happening in the men's market – pertaining to bags, or the coined term "manbags". Chow devoted his focus on developing and perfecting his craft; working with specialized Canadian artisans from the handbag industry.

Entering the men's market with a reinterpretation of an old classic – the waxed cotton and leather carry-all, the Krane Bag caught the attention of international media and buyers. Men soon elected his utilitarian manbags as a fashionable necessity; paving the way for the introduction of the Krane Man menswear line.
Chow was born in China surrounded by pencils, paint brushes, and pins and needles – tools that would foreshadow a later stage in Chow's life.
Once in Canada, Chow honed his gift of drawing; entering Remembrance Day/Veterans' Day poster design contests and sparking an interest in a militarist aesthetic, a recurring theme which continues today. His love for music, art, architecture, and street-culture add the modern influences to the collections.
A lover of all things Asian, Chow followed through with this in deciding on the name, Krane, for his label: a combination of what the crane bird represents in Asian symbolism; Daniel-san's winning karate style in the Karate Kid; and the industrial crane (which is the later western influence).
Chow currently resides in Toronto, Canada, a city rich and diverse in music, art, architecture, youth and street culture.

www.kranedesign.com
www.instagram.com/krane_design